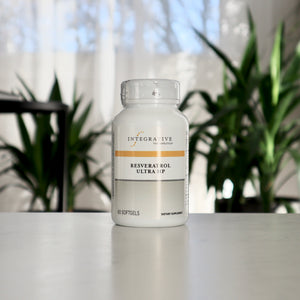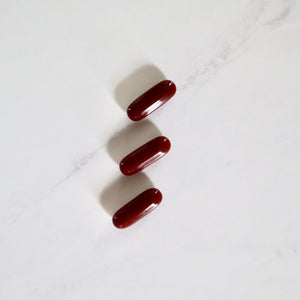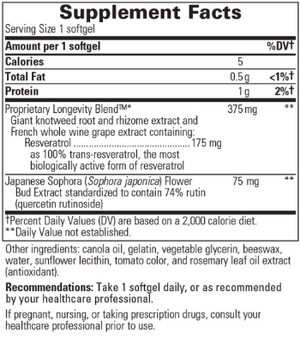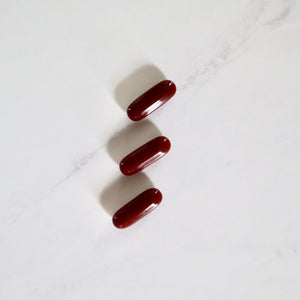 Resveratrol - Ultra High Potency Antioxidant
Basic Info --
Brand: Integrative Therapeutics
Size: 60 soft gels
Suggested Use: Take 1 softgel daily, or as reccommended by your healthcare professional.

Benefits --

Resveratrol Ultra HP supports cellular health by reducing oxidative stress.* Resveratrol Ultra contains trans-resveratrol.

Resveratrol Ultra HP contains trans-resveratrol which supports cardiovascular health.* Resveratrol Ultra HP also contains rutin (quercetin rutinoside), a bioflavonoid from Japanese sophora (Sophora japonica) flower bud, which is converted to quercetin in the body. Research suggests that the combination of quercetin and resveratrol provides support for the immune system than either compound alone.*

Once-daily, soy-free softgel
Synergistic combination of resveratrol and rutin.
Provides 100% trans-resveratrol'

Notes --
 Resveratrol Ultra HP Does Not Contain artificial flavoring, corn, dairy products, gluten, salt, sugar, wheat, yeast

Warnings --
If pregnant, nursing, or taking prescription drugs, consult your healthcare professional prior to use.
Keep out of reach of children.

* These statements have not been evaluated by the Food and Drug Administration. This product is not intended to diagnose, treat, cure, or prevent any disease.