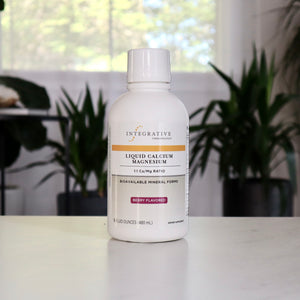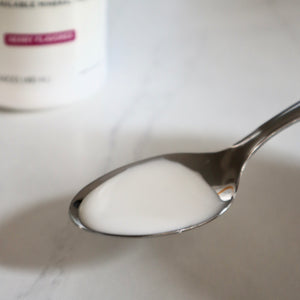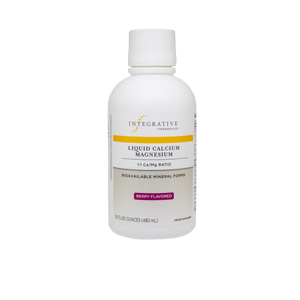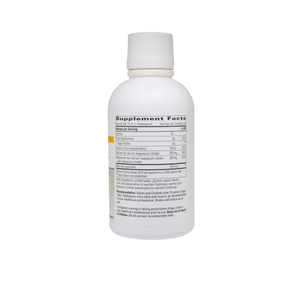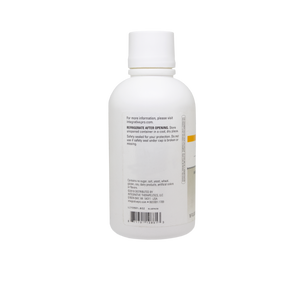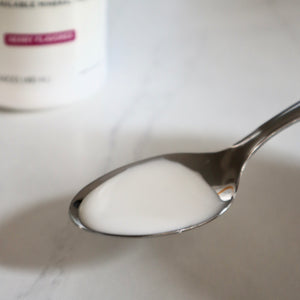 1:1 Calcium Citrate with Magnesium Liquid Berry Flavor
Basic Info --
Brand: Integrative Therapeutics
Size: 16fl oz (480ml) Liquid
Suggested Use: Adults and Children over 12 years of age: Take 1 Tablespoon once daily with food or as recommended by your healthcare professional. Shake well before each use.

Liquid Calcium Magnesium provides a 1:1 ratio of calcium (citrate) to magnesium.

Liquid Calcium Magnesium provides a 1:1 ratio of calcium citrate to magnesium with a light berry flavor. Each tablespoon provides 500 mg of calcium and magnesium in absorbable citrate form. Liquid Calcium Magnesium also contains cholecalciferol (vitamin D3) and boron for additional support. This formula is xylitol-free and does not contain vitamin K. A 1:1 ratio of calcium to magnesium allows proper absorption of both minerals. The form of calcium allows it to be taken with or without food.

Notes --
Liquid Calcium Citrate with Magnesium (1:1) Does Not Contain artificial coloring
artificial flavoring, dairy products, ingredients of animal origin, preservatives, salt, sugar, yeast

Warnings --
If pregnant, nursing, or taking prescription drugs, consult your healthcare professional prior to use. Do not exceed recommended dose.
Keep out of reach of children.

* These statements have not been evaluated by the Food and Drug Administration. This product is not intended to diagnose, treat, cure, or prevent any disease.