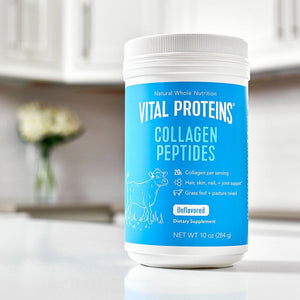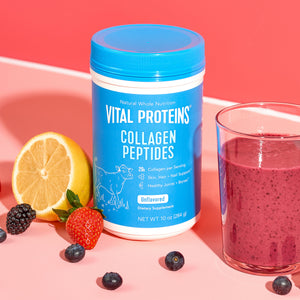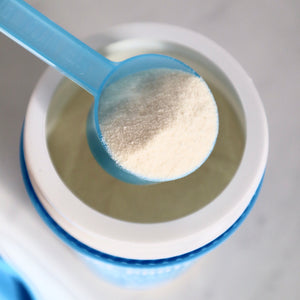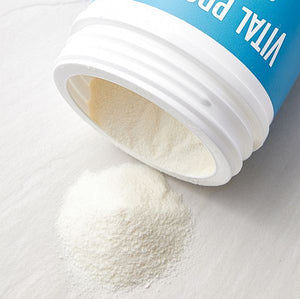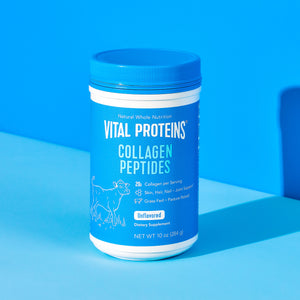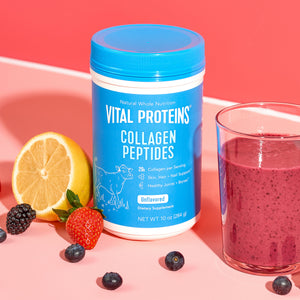 Collagen Peptides - Pasture Raised Grass-Fed Bovine
Basic Info --
Brand: Vital Proteins
Size: 10 oz
Suggested Use:

Benefits --
20g of Collagen per Serving: Helps support overall health & wellness**.

Bioavailable: Digested and absorbed by the body quickly for maximum benefits.
Beneficial: Helps improve hair, skin, nails, joints and ligaments, and tendon health.

Easy to Use: Soluble in hot or cold liquids, including coffee and smoothies.
Stir into your favorite beverages. Add to smoothies as protein booster, like this Cocoa Berry Smoothie. Mix with Overnight Oats, soups, or sauces

This powerhouse is sourced from grass-fed, pasture-raised bovine hides to ensure a natural, high quality, and sustainable source of the powerful ingredient.

* These statements have not been evaluated by the Food and Drug Administration. This product is not intended to diagnose, treat, cure, or prevent any disease.