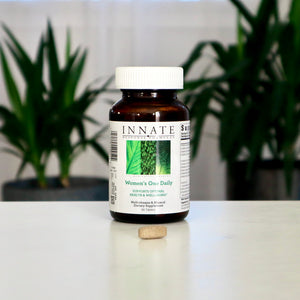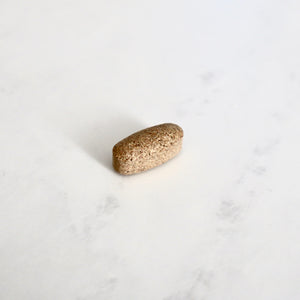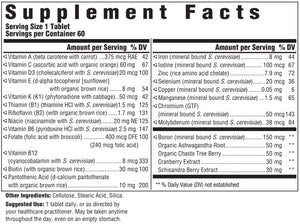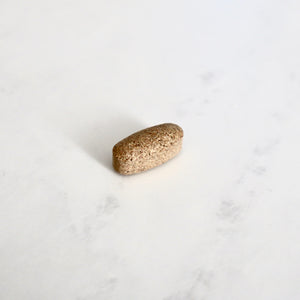 Women's Multivitamin - Whole Food Based One Daily Tablet
Basic Info --
Brand: Innate Response
Size:60 tablets
Suggested Use: 1 Tablet Daily. May be taken anytime throughout the day, even on an empty stomach.

Benefits --
Supports optimal health and wellbeing*
Includes 8mg of FoodState® Iron to replenish levels lost during menstruation*
Supports a healthy response to changes associated with normal hormone fluctuation*
FoodState B Vitamins support healthy energy production and nervous system healthy*
800IU (20mcg) of vitamin D supports healthy bones*

ALLERGY WARNING:
Dairy/ Milk Free Gluten Free Kosher Vegetarian Soy Free Non-GMO

ADDITIONAL WARNING
Accidental overdose of iron-containing products is a leading cause of fatal poisoning in children under six. Keep this product out of reach of children. In case of accidental overdose, call a doctor or poison control center immediately.

* These statements have not been evaluated by the Food and Drug Administration. This product is not intended to diagnose, treat, cure, or prevent any disease.